Introduction
Gamification, the application of game design elements in non-game contexts, is rapidly transforming education in the healthcare field. Healthcare educators faced with the challenge of engaging and motivating the latest generation of digitally-native learners are now embracing gamification as an innovative teaching methodology.
The use of video games, online simulations, virtual patients, and game-based quizzes and challenges has exploded in medical, nursing, and allied health schools over the past decade. The healthcare industry has been quick to recognize the unique potential of gamification to equip the healthcare workforce with the knowledge, skills, and critical thinking abilities needed to provide safe, high-quality patient care. With strong evidence indicating improved learning outcomes, healthcare educators are motivated to continue exploring and expanding gamification in their curriculums and training programs.
This article will examine the benefits of gamification for healthcare education, provide examples of current applications, discuss important considerations, and outline the promising future. Gamification offers an engaging, effective, and fun way to train tomorrow's healthcare professionals today.
Benefits of Gamification in Healthcare Education
The use of gamification in healthcare education provides numerous benefits that address some of the fundamental challenges in this field. One major advantage is that gamification taps into the human brain's innate drives for competition, achievement, and reward. This helps improve learner engagement and motivation to acquire new skills and knowledge.
For example, a randomized study of nursing students found that those who used gamified quizzes scored 10-15% higher on subsequent exams compared to students who used traditional study methods. Additionally, retention of knowledge improves with gamification. In one study, medical students who completed a gamified and online recertification of Advanced Cardiac Life Support (ACLS) course retained 83% more information after one month compared to those who took a standard ACLS program.

Gamification allows learners to practice technical and clinical skills through simulations and virtual environments where real-world limitations and risks are diminished. Repeated deliberate practice helps develop mastery and translate knowledge into procedural skills. Surveys indicate most healthcare students also enjoy the social collaboration that multiplayer games and leaderboards facilitate.
Examples of Gamification in Healthcare Education
Gamification techniques have been incorporated into healthcare education programs ranging from undergraduate training to continuing professional development:
Medical and Nursing Schools
The use of video games, virtual patients, and simulations is widespread in medical and nursing schools. For example, a popular online multiplayer game called "Pulse!" teaches clinical decision-making skills to over 1 million healthcare students worldwide. Schools are also utilizing virtual reality simulations for training in surgical procedures, medical emergencies, and patient communications.
Continuing Medical Education
Healthcare professionals have embraced gamified online courses and virtual reality training to meet continuing education requirements in a more engaging way. Physicians can update their knowledge and skills through gamified topics like emergency preparedness, influenza management, and opioid prescribing.
Patient Education and Adherence
Apps with gaming features are being used to teach patients about their medical conditions and motivate adherence to treatment plans. For instance, a diabetes self-management app called "Lily's Garden" combines education with competitive mini-games to drive better medication compliance and overall self-care.
Challenges and Considerations
While the benefits are clear, effectively applying gamification in healthcare education also poses some challenges that must be considered:
Potential over-reliance on extrinsic rewards: Educators should ensure learners are developing intrinsic motivations and not just focused on points, badges, and leaderboard rankings.
Declining engagement over time: The novelty effect of gamification can wear off. Strategies like varying game designs and adding new elements can help sustain engagement.
Alignment to learning objectives: Games and simulations need to be designed around clear learning goals, comprehensive skill evaluation, and meaningful feedback.
Development costs: Creating high-quality gamification activities requires resources for design, programming, testing, and implementation. Many educators rely on third-party developed tools.
Validation concerns: Further research is needed to correlate improved gamification outcomes with enhanced clinical knowledge, skills, and performance.
With careful consideration around engagement, alignment to curriculum, costs, and validity, healthcare educators can maximize the returns from gamification techniques.
Future Outlook
The application of gamification in healthcare education is expected to continue growing as new generations of digitally-native learners enter medical and nursing schools.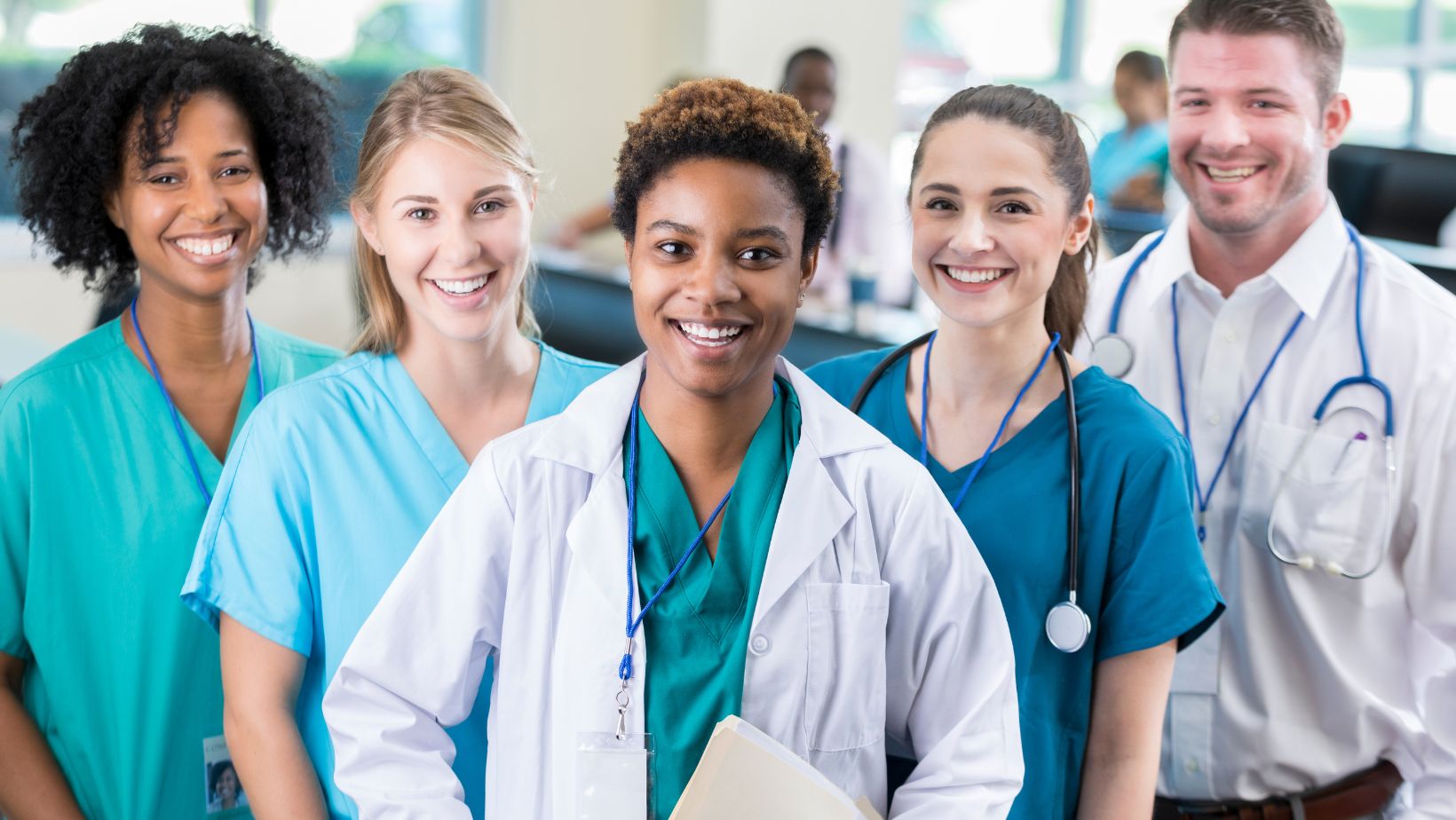 A survey found that 89% of current nursing students want to see more gamification incorporated into their coursework.
Educators will expand the use of gamification not just for undergraduate teaching, but also for advanced credentialing and continuing professional development. The techniques may also extend beyond training healthcare providers to engaging patients for behavior change, chronic disease management, medication adherence, and improved health literacy.
Advancements in virtual reality, artificial intelligence, and haptics will enable the development of highly immersive and adaptive game-based learning environments. Gamification shows enormous potential to make learning and skill acquisition more motivating, efficient, and clinically relevant for the healthcare workforce. Further refinement of gamification strategies and technologies will determine how dramatically it transforms healthcare education in the coming years.
Conclusion
The integration of gamification techniques is rapidly changing healthcare education by providing innovative and engaging training methods. Evidence shows gamification can improve knowledge retention, skill acquisition, participation, collaboration, and adherence for both healthcare professionals and patients. Real-world applications are already demonstrating benefits across medical, nursing, and continuing education programs.
While some valid concerns exist around costs, reliance on extrinsic rewards, and correlation to clinical outcomes, these can be addressed through thoughtful game design and validation studies. As technology progresses, the immersive simulation and competitive, rewarding nature of gamification will only become more integrated into healthcare curriculums and training.
Ultimately, gamification in healthcare education promises a fun and effective way to motivate the next generation of providers to excel in delivering safe, high-quality patient care.